How It Started
Dedicated to a respected father, friend, and doctor of the Fox Valley—Dr. Mark Chelsky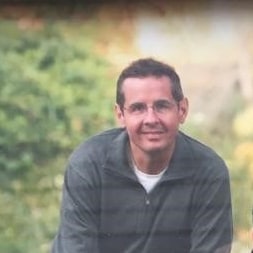 How It Started
Miles for Myeloma originated in 2010 by friends and colleagues of local physician Dr. Mark Chelsky following his diagnosis with multiple myeloma in 2009. Since 2010, Miles for Myeloma has been an independent event of the Multiple Myeloma Research Foundation (MMRF), donating proceeds to MMRF to support their mission and vision. Additionally, the event has provided community members affected by myeloma an opportunity to connect with one another, increase awareness about myeloma and take a stand against this form of blood cancer.
ABOUT MARK J. CHELSKY, M.D.
November 30, 1962 – July 24, 2012
Dr. Chelsky and his wife Katie made Appleton their home in 1994 when he joined Valley Urologic Associates. He established his practice with Valley Urologic Associates until January 2011 when his battle with cancer prevented him from continuing
his practice. Mark was a proud, loving father of four children, and a physician, beloved and respected by his patients, colleagues and peers for his unwavering dedication to medicine, compassionate patient care and his sharp wit.